Cider Country
'James Crowden is Britain's best cider writer. I always turn to his work first when I want top research and inspiring opinions. His new 'Cider Country' is the book we have all been waiting for'
OZ CLARKE
'Magisterial'
TOM PARKER BOWLES
'A fascinating read'
MARK HIX
Join James Crowden as he embarks on a journey to distil the ancient origins of cider, uncovering a rich culture and philosophy that has united farmer, maker and drinker for millennia.
£18.99 – Hardback
Published by Harper Collins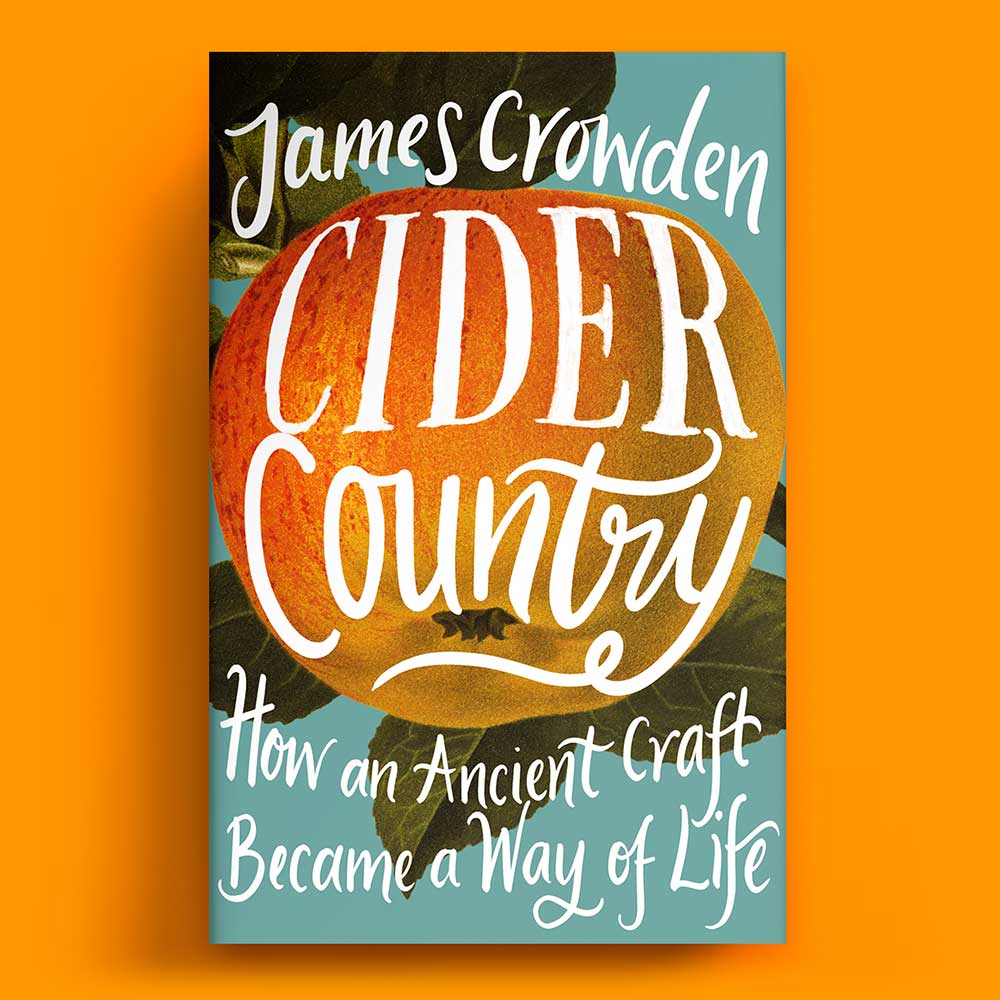 Other cider books by James Crowden
The West Country is justly famous for its wide variety of delicious ciders. Over the last thirty years there has been a quiet revolution in the area with a steady growth in cider producers, from small, local companies to well-established outfits pumping out millions of gallons a year. In this book, James Crowden charts the development of cider making in the West Country, from the sixteenth century monks to the diverse industry of today.
Cider, the Forgotten Miracle
Cider – The Forgotten Miracle is a witty, energetic and unforgettable investigation into the history of farmhouse cider. A fresh assessment of ancient traditions that have not only influenced the landscape for the better, but produced excellent cider into the bargain.
Cider – The Forgotten Miracle is occasionally in stock on this website, or via Abe Books.
2021 Talks
2nd July: Bristol Cider Salon

 

2 October: RHS Rosemoor

 

3 October: West Milton Cider Club
7 October: Brendon Books Taunton
9 October: Gregg's Pitt Much Marcle
14 October: Shute Literary Festival
16 October: Apple Day Burrow Hill Cider
27 October: Stoke sub Hamdon
28 October: Cerne Abbas
10 November: Bridport Literary Festival
17 November: Wells Museum
2022 Talks
Sat 12th March: Shaftesbury Lit fest
Sat 26th March 12 noon: Oxford

 

Literary festival, Exeter College, Oxford
8th April 2.30pm: Museum of Somerset Taunton
Wed 25th May, 7.30pm: Ilminster Literary Festival
Thurs 2nd June Bath & West
Friday 3rd June: Bath & West
Fri/Sat 18th June: 3 Counties Show Malvern
Wed 22 June, 7.30pm: Chalke Valley History Festival
Fri/Sat 2nd July: Cider Salon Bristol
Wed July 13th, 11.45am: Ways with Words Lit Fest Dartington
Tues 19th July, 6.30pm: Castle Cary
Sat 17th Sept, 12 noon: Abergavenny Food Festival
Sun Sept 18th, 8pm: Appledore Lit fest
September 21st  1pm Frome Literary Fest Silk Mills. Cider With cheese + Ned Palmer
Wed October 5th – Winsham Poetry Club
Sun October 9th, 2pm – Big Apple Much Marcle
Tues October 11th, 7.30pm: Lopen Sunday school room
Thur 13th October, 2.15pm: Mere Literary Festival
Wed 19th October, 7.30pm: North Curry Village Hall, TA3 6NQ
Thursday 20th October, 9.30am: Ilminster Theatre
Friday 21 October, 10.30 am: Dartmouth Food Festival at Dartmouth Yacht Club
Sat 22 Oct, 3pm: Dartmouth Food Festival (venue tbc)
Sunday 23rd October, noon: Dartmouth Food Festival (venue tbc)
Mon 24th October, 4pm: Yeovil Lit Fest
Wed 26th October, 7.30pm: Axminster Heritage Centre
Wednesday 9th November: Bridport Lit Fest
Friday 11th November: Ebenezer Presents Old Seed factory Aller.
Sat 19th November around 12 noon: Bridgwater Arts Centre History day
November (to be confirmed): Crediton, Sandford Orchards
2023 Talks
28th February: Merriot Gardening Club