9
Next on the List is Basgo…
Fifteen miles back on the road from Alchi towards Leh is the ancient but decaying mud bricked Royal fortress of Basgo within which lies the Maitreya temple with the four hares. Basgo was an ancient trading place and was the capital of Ladakh in ancient times long before Leh was chosen. The temples were built in the 16th and 17th centuries AD and the fortress was very lucky to survive a siege of three years in 1680–1683, when the fifth Dalai Lama went on the warpath.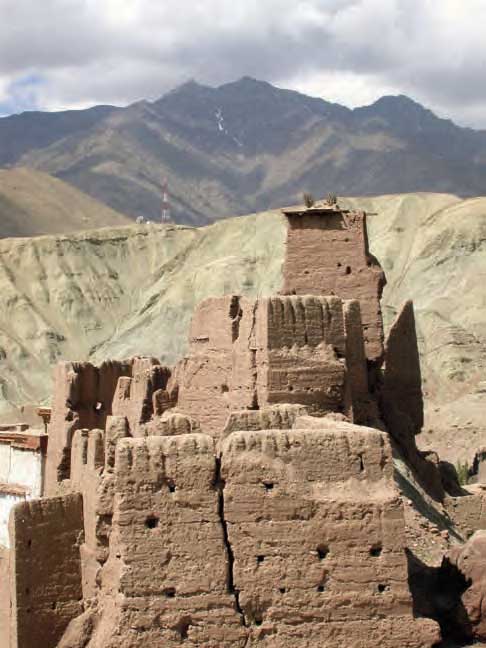 Basgo Fortress, Ladakh. © Carol Trewin
In Basgo the Chamba Lakhang and Serzang temples are in the centre of the castle complex and are dedicated to the Maitreya Buddha, the fifth incarnation of Sakyamuni.24 The temple walls are covered with murals depicting vignettes from the life of Buddha and portraits of the benefactors. The largest of the three structures holds a forty-five foot statue of the Maitreya Buddha.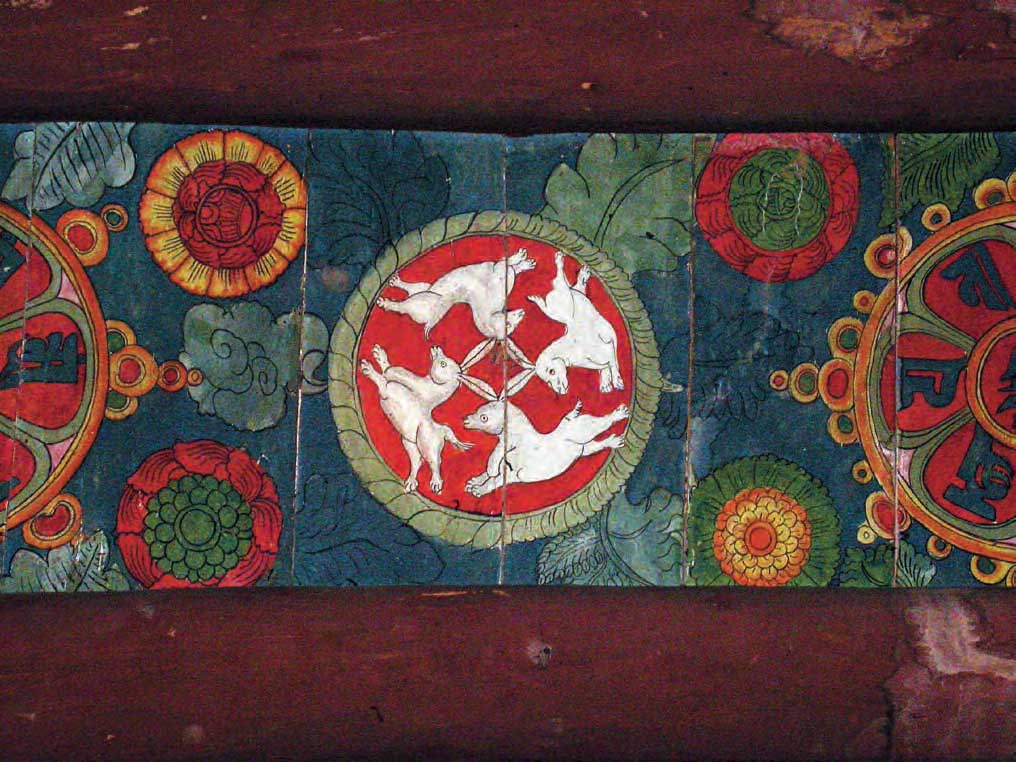 Four hares on the ceiling of the Basgo Maitreya Temple c1550AD. Photo: Carol Trewin.
It is here in this temple that the four hares can be found on the ceiling painted again as if they are on textiles. These definitely have paws and are exuberant but slightly chubby – chunky hares, but not without athletic vigour. There are also deer and antelope and men on horseback, which makes a very pleasing montage of mountain life, as well as clearly defined repeating swastikas and a series of special mantras and syllables.
It is quite possible that the hares at Basgo, just like the hares at Alchi, have multiple meanings. I therefore decided that the best thing was to talk to the local Buddhist scholars in Ladakh. It was, after all, their temple… they ought to have an idea or two…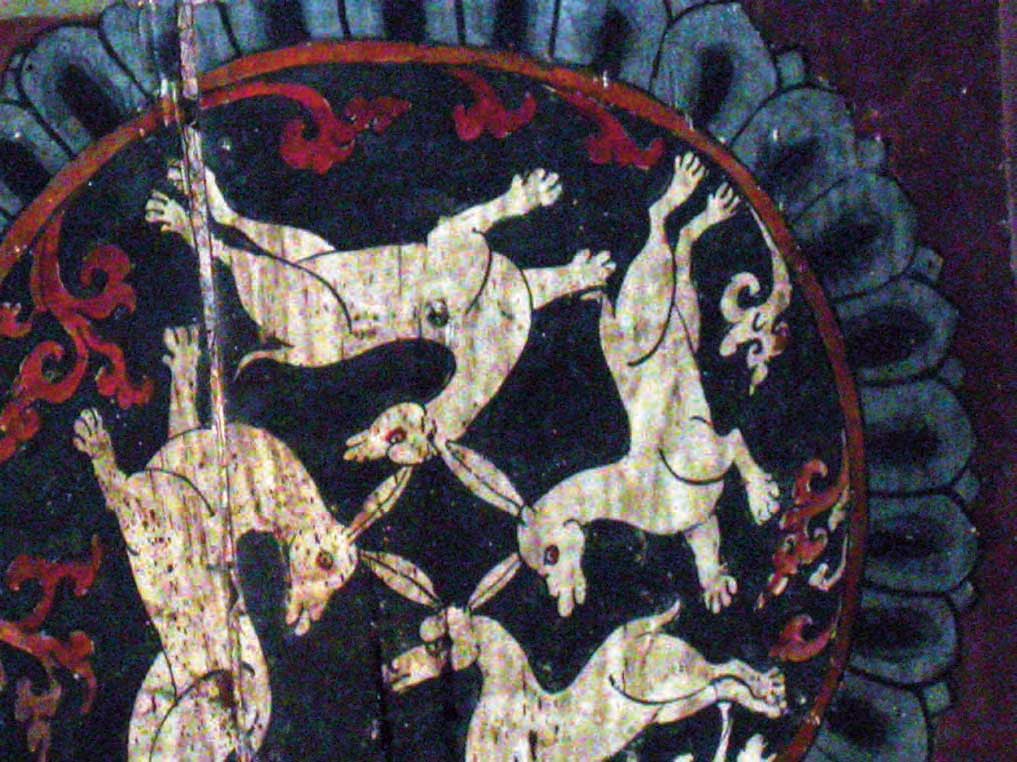 Four Hares, Basgo c1550AD. Photo: Carol Trewin
(White on red & black in a lotus surround with what looks like flames almost reminiscent of the Swat Three Hares)